Magical Explorer Ltd, has been operating since 2003 and is one of the earliest independent Tour Operators specialising in holidays to the Far East. All our travel consultants have a minimum of 15 years' experience, and have lived or travelled extensively to the countries we promote.
We are passionate to promote the best of the Orient and explore the hidden beauty of the countries we promote. This is what makes our tours different, as we have the true knowledge and desire to create magical tours of exploration. We believe detailed preparation contributes greatly to a smooth and enjoyable holiday. All our experienced English-speaking tour guides are professionally qualified.
Give us a call or email and you can talk directly with our knowledgeable tour specialists. We are happy to provide tour suggestions to suit your budget and desires.
Company History
Our company originally specialised in providing luxury holidays to China, under our company trading name, Magical China Ltd. Not long after we developed our Magical Japan division and became one of the first tour specialist for these two countries.
As our valued return customers sort new destinations to explore, we included the Indochina region and South Korea in our portfolio. Therefore, to encompass our growing Far East portfolio and due to the spirit of exploration in our hearts and desire to create a magical experience for our customers. we changed our name to Magical Explorer.
We are an environmentally aware company and feel holiday brochures are soon out of date and do not include current offers and new tours. Therefore, we have decided to reduce paper wastage by advertising all our tours online. Our office is now 95% paper free, we carbon-neutralise all staff flights and recycle religiously. Our website is updated daily and our online 'Travel Guides' contains valuable information to help you plan your trip.
Ling's message – Director of Magical Explorer
My long-haul travel started when I was six years' old, witha 2 full day train journey from Guizhou (in Southwest China where majorityareas are covered by mountains and also has the largest waterfall in China) to Beijing, then after a short stop in Beijing, on goes with an overnight train to Shenyang (in Northeast of China).
Although young, I remembered feeling overwhelmed by the vast change of landscapes, weather and people. With more train journeys in my teens, I discovered further China's beautiful countryside and diversity of culture, which seeded my love for travel.
In my early 20's, I travelled independently to UK to study MBA. I didn't know anyone in the country and this was in the late 90's. My first travel encounter from Heathrow was by taking National Express to Wolverhampton. After stopping at Birmingham Station, I was the only passenger who still had an onward journey. I will never forget the dedicated staff, who changed to a car and drove me all the way to the university campus.
I feel fortunate that I caught my travel bug early, and after often giving advice to families and friends about where to go and see in China, eventually my love for travel has naturally turned to a business venture.
As travel explorers ourselves, we only provide tour arrangements that we would like to receive ourselves, and we understand our service is crucial to form a part of the unforgettable memories for our guests.The spirit of delivering a service that was promised when I first arrived inthe UK is what we will always trying to achieve, for every of our customers.
The Far East especially China has changed massively in the last 20 years. Where landmarks still unravelled in the world such as the Great Wall, a lot of places are now flooded by mass tourism. Our in-depth knowledge of these fascinating countries made us in a better position to provide a travel service for you that is still as authentic as it can be.
The details of our personal service starting from your initial enquiry. We handling the booking process the traditional way by taking notes of your special requirements, then tailor your itineraries with hand-picked hotels. So, give us a go, we'd be thrilled to hear from you!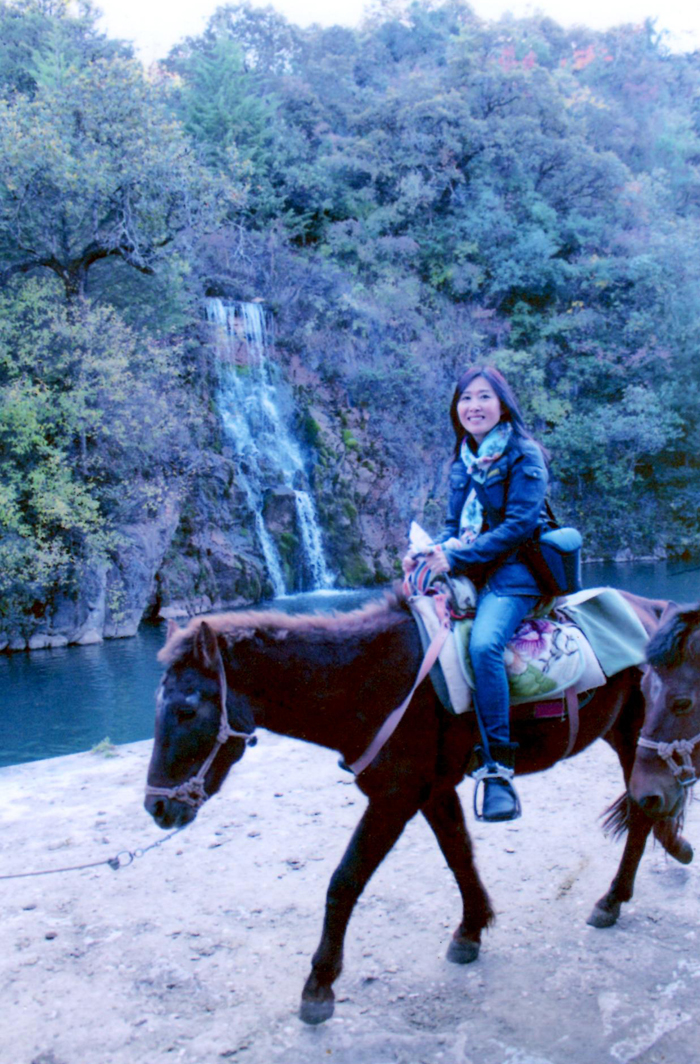 Paul's message – Director of Magical Explorer
My interest inthe Far East and Oriental culture started when I was a young boy practising various martial arts. Having studied many martial styles originating from Japan, China and Korea throughout my life, I became fascinated with the philosophy, Architecture and culture of these countries.
This inspired me to take my first flight abroad, which was a long-haul flight to China in 1989on my own. I was 18 years old at the time and China was a far different place than today. The roads were clogged with a sea of yellow taxi's and bicycles. There were hardly any private cars, except official vehicles. Shopping was restricted to 'Friendship stores' where foreigners had to pay in Foreign Exchange Certificates.
The few tourists in China where often like celebrities with locals wanting to say hello and take photos with the 'Big Noses' It was a magical experience and each time I go back to China the rate of change and development is staggering. However, I will always fondly remember the early trips to China, where I felt more like an explorer than a Tourist. This feeling of adventure is something I want to create with our tours.
When I was 20, my next visit to the Far East included exploring Japan and Indochina. However, unlike today, Japan was not a tourist destination and even using the super-efficient trains and subway networks was difficult without knowledge of the language. There were no station names written in the English alphabet, and very few English-speaking tourist centres. However, the Japanese people were always very friendly and happy to help.
My love of travel and knowledge of the Far East convinced me to take up a profession as a Tour Operator, I have been lucky to travel to many wonderful places and enjoyed some truly unique experiences far away from mass tourism.
My travels have taught me that only by peeling away the outer layers can you truly understand Asian culture and experience the hidden wonders of the Orient.